Samsung's Always On Display, which allows the clock, the battery percentage, and the notifications to always stay on the screen for a quick glance, is set to receive its biggest update yet with the upcoming launch of Android Pie.
At least, this is what Samsung is working on right now, as anyone can see in a hands-one video with a leaked Android Pie version running on a Galaxy Note 9.
Obviously, anything can change before Android Pie gets the green light, but for the time being, it looks like the future is colorful for Samsung's Always On Display feature.
For example, instead of gray text and icons, Samsung could switch to colorful elements, which would technically make it easier to observe a new notification on the screen. The amount of information shown on the screen does not change, but as SamMobile noted, a different layout would be used, as the content is no longer centered.
Android Pie beta program launching soon
Most likely, Samsung will offer some customization options in this regard too, so you'll be allowed to choose how you want your notifications to show up on the display, and there's a good chance the current design would be available too.
There's a new font being used for Always On Display too, and all elements look bigger overhaul, though once again, there's a chance this would come with customization settings to let each user tweak the appearance.
More information will probably surface in the coming weeks, as Samsung is projected to kick off its beta program for Android Pie on the Galaxy S9 very soon.
As for the public launch of Android Pie on Samsung flagships, nothing is certain so far, but judging from the previous Android updates released by the South Korean firm, you shouldn't expect the release to happen earlier than the spring of 2019.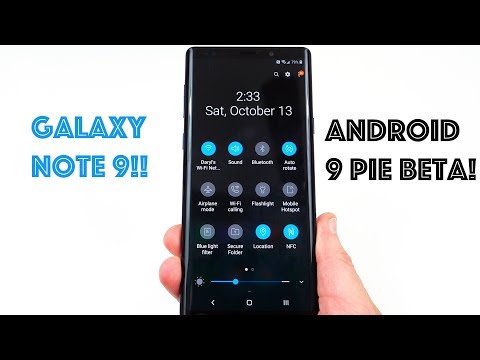 Play Video