Not so long ago, Google itself confirmed plans to bring to the market a refreshed version of the original Chromebook Pixel model that launched back in 2013.
The Pixel was an atypical laptop compared to most Chromebooks on the market, as it featured a high-resolution touchscreen display, an advanced processor, a keyboard with touchpad and a pretty consistent price tag of $1,299 / €1,226.
Google finally adds a new Chromebook Pixel model to the portfolio
Now, Google has launched the 2015 Chromebook Pixel, which retains the status of premium model, although is selling for a bit less ($999 / €943).
The new Pixel takes advantage of a 12.85-inch display with impressive 2560 x 1700 pixel resolution and bundles an Intel Broadwell processor on the inside working in concert with up to 16GB of RAM.
The laptop arrives with a backlit keyboard, and since Intel has focused on extending battery life with its new Broadwell platform, the Pixel is said to be able to offer up to 12 hours of juice on a single charge.
Most interestingly, Google's new high-end laptop is the second to arrive in the wild with support for USB Type-C connectors (2 of them, they come with support for reversible cables), after Apple's new MacBook.
The Type-C ports also act as charging ports, as you can plug power adapters into them on either side of the laptop to get some life into your device.
Google also throws in 802.11a/b/g/n/ac Wi-Fi, Bluetooth 4.0, two USB 3.0 standard A ports, headset jack, SD card reader, 720p webcam, HDMI, DisplayPort output with a USB Type-C adapter and stereo speakers.
The new Pixel also supports fast-charging, which means that you should be able to get up to 2 hours of juice in your device by charging the laptop for just 15 minutes.
Google has embedded a nifty trick in the new Chromebook: a multicolor LED strip which works as a battery indicator. Users can double-tap the chassis around the strip to find out how much life they have left in their device.
Google's new laptop is not your average Chromebook
The base model comes equipped with a 2.2GHz Intel Core i5 processor (Broadwell), 8GB of RAM and 32GB of solid state storage. If you want more power under the hood, you can opt for the variant with a 2.4GHz Core i7 processor, 16GB of RAM and 64GB SSD, but that will cost you $1,299 / €1,226.
The new Chomebook Pixel is available from the new Google Store which puts on display devices running Chrome OS, Android and Android Wear. But the laptop isn't designed to appeal to everybody and will probably attract mostly developers and tinkerers.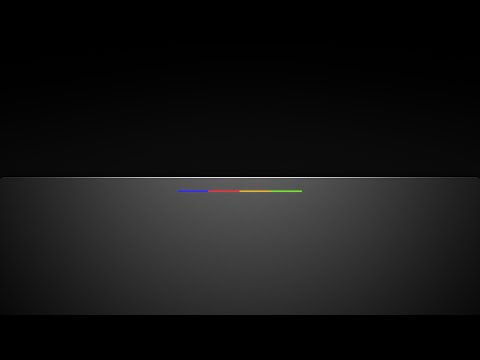 Play Video