Golf is a really popular game in some parts of the world and barely heard or seen in others. The number of people and VIPs who play it is significant, however, which is why even 3D printing experts are getting involved.
In truth, using 3D printing technology to create gold clubs is more of a badge of fame for the ones doing the printing then the ones playing the game.
It's like when president Obama had his bust 3D printed and essentially brought 3D printing technology into the limelight, only this time on a smaller scale.
Ping creates the first 3D printed golf club
Paul Wood is the Director of Engineering for Ping, and he also happens to possess a degree in Materials science. He even has a MakerBot 3D printer at home.
He wanted to give his company a way to produce customized and refined, high-quality golf clubs, and figured that 3D printing tech could help with that.
He started by 3D printing a G25 iron club for long distances, and it proved to be a great success when players failed to see any difference between it and a conventional cast G25.
He then made a 3D printed putter. It took some post-printing processing, a light blast to clean everything up, but everything up to the finely detailed stripes turned out well.
In case you don't know, the putter is a golf club used to make relatively short and low-speed strokes, when the goal is to roll the ball into the hole from a short distance.
Contrary to other clubs, the clubhead has a very flat low-profile, low-loft striking face, as well as a bent shaft, non-circular grips or positional guides, depending on the model.
Availability
Ping's plan is to eventually provide buyers with custom fitting, allowing buyers to spend time with a designer and express their needs and preferences.
They would, in the end, get a customized 3D printed putter and, later, make the whole service accessible through the Internet.
At the moment, however, only a select number of products can be made each year, turning the 3D printed golf club business into a limited, VIP experience. The price of the 3D printed putter will be of £5,000 - £6,000 / $7,700 - $9,200 / €6,800 - €8,138.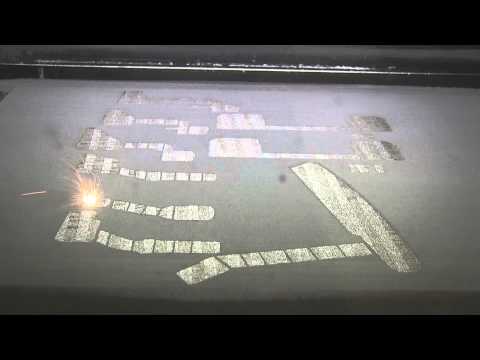 Play Video