Darth Vader was one of the most ruthless characters in fiction before he finally turned over a new leaf and redeemed himself at the end, somewhat. Thus, he isn't exactly the kind of person you would see as a role model.
Heedless of the irony inherent in the act, however, a group of volunteers from the e-NABLE organization have supplied a 15-year-old lad with Darth Vader's hand.
Or, rather, with a mechanical 3D printed prosthetic that looks very much like the robotic hands used by the character in the Star Wars films.
Joe Oxenbury is the name of the beneficiary. He was born without fingers on the left hand, though he didn't let that kill his social life. Indeed, he seems to be one of the most fortunate people in his situation, with plenty of friends and even his own method of playing console games.
What didn't work out well for him, however, was the fundraiser of a few years back. Oh, the three grand were gathered well enough, but the prosthetic bought by his father Chris with them was rather, well, lame. More for show than anything.
Now, though, Joe has a better prosthetic that Chris arranged for after finding the e-NABLE website and contacting the people there. All for twenty pounds, or around fifty bucks. Joe can now pick up items easily, unlike before.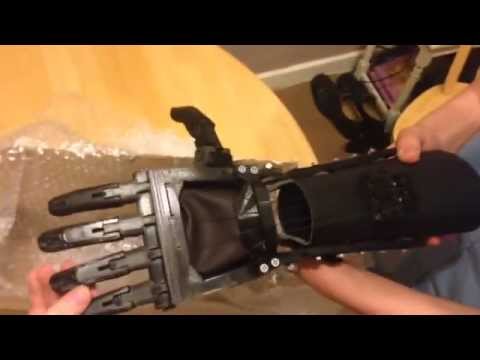 Play Video